PRIMARY SCHOOL : At Hillfort Public School, we believe that learning is a joyful experience and young children learn best in a safe, nurturing environment that fosters positive self-esteem. Classrooms are filled with discussion, providing practice for speaking & listening skills. Mathematical thinking is encouraged through patterns and collaborative problems-solving.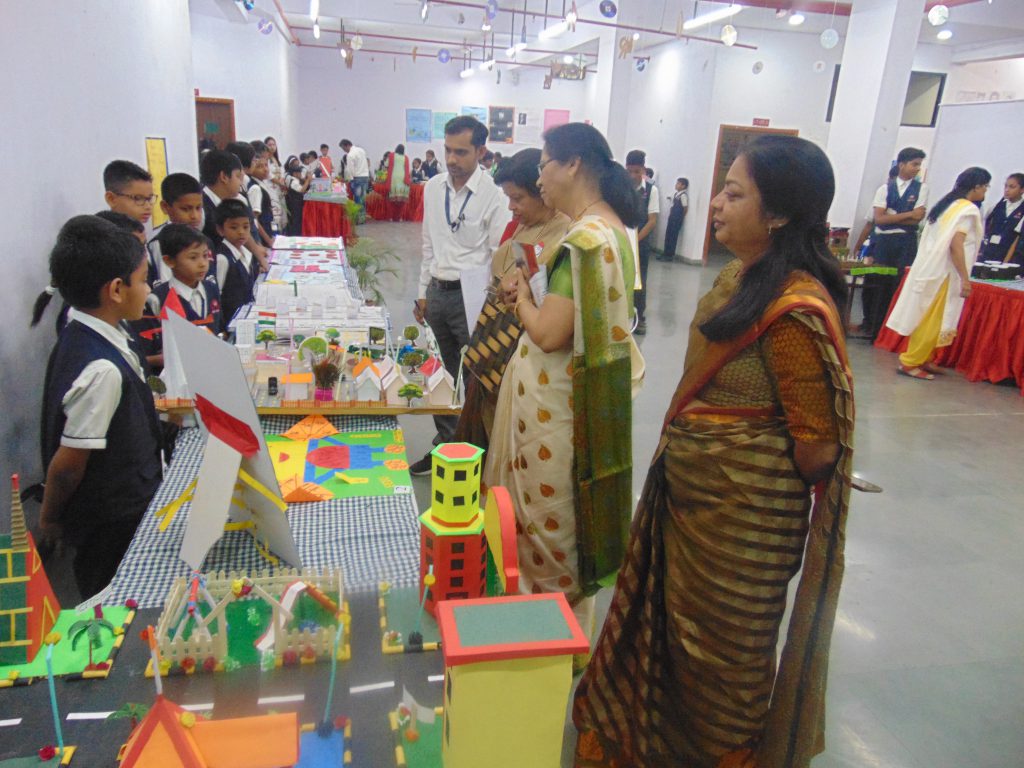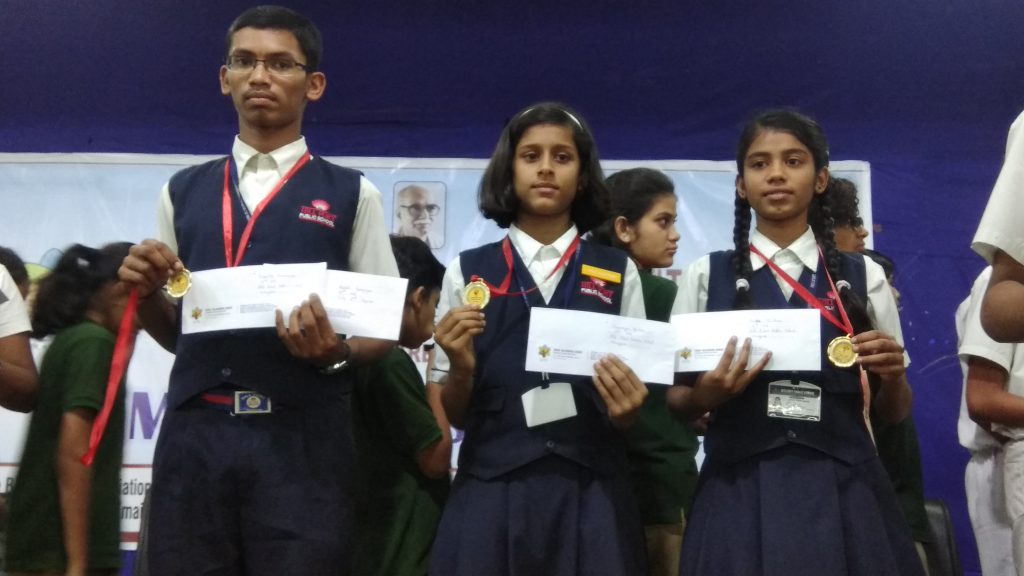 SECONDARY SCHOOL : As adolescence is a fragile stage of student's life where important decision about future education and professional carer are made, we encourage independence in our students and develop individual interest along with emotional and aesthetic qualities to empower them into better human being.
Subjects:- Languages- ( English, Hindi, Marathi/Sanskrit) Science, Mathematics & Social Science, Information Technology, Indian Classical Dance & Music, Yoga & Karate . The curriculum is based on the national Curriculum Framework-2005 By NCERT.
The Secondary curriculum is based on NCERT guidelines. It is integrated to practical aspect of life through projects, excursions, workshops, seminars, etc. which give the students a holistic view and allows them to apply the knowledge and correlate it to real life situations. The formal subjects are planned by teachers in such a way that students learn their subjects in practical manner with plethora of activities. From class IX intensive studies along with Information Technology, physical education and experience are essential part of curriculum.
NURSERY, KG-I, KG-II :
"The greatest gift we can give our children are the roots of responsibilities and the wings of Independence" – Maria Montessori. Early childhood education is the foundation of child's basic education. A crucial phase of a child's life that needs to be handled with utmost care. Considering this, Hillfort Public School started an early childhood care centre Vastsalya a pre-school, with the hub of activities and learning through play-way methods. "Vatsalya"- as the name itself is the synonym for motherly love with complete attention focused on the development aspect of the child based on the modern integrated method. It offers the utmost care and prepares the child for basic and compulsory education at the primary level. Emphasis is laid on acquiring linguistic & Logical ability & nurturing the child by adopting innovative methods to simulate interest and attention among students which opens up the path way to holistic & harmonious development of young learners.
Salient Features:
Creative, caring & stress-free environment
Activity-based learning/E-learning
Sand Play/Water play
Puppet theater
Story telling
Clay Moldings
Fun Friday/ brain gym
Toddler Gym
Regular health Checkup
Field Excursion
Link 'a' smile with education
Special Feature: Regular orientation program for Students, Parents and Teachers.
| House Name | Significance | House Colour |
| --- | --- | --- |
| Victory | Intellect, Supreme Wisdom | Yellow |
| Challengers | Prosperity, Hope, Life | Green |
| Achievers | Truth, Consistency, Justice | Blue |
1) ATTENDANCE
85% Attendance is required to be eligible for promotion to next grade. A punitive action is taken against the Students who are consistently late for assembly & classes.
2) STUDENT CONDUCT POLICY
At Hillfort Public School, the student will respect themselves, others and the school property. Keep themselves and the environment clean. A special 'code of conduct' is followed by Hillfortains.
Monday to Friday Timings :
| Class | From | To |
| --- | --- | --- |
| Pre-Primary Section | 09.00 a.m. | 12.30 p.m. |
| Primary Section | 09.00 a.m. | 03.10 p.m. |
| Middle School Section | 09.00 a.m. | 03.10 p.m. |
| Secondary Section | 09.00 a.m. | 03.10 p.m. |
| Class | From | To |
| --- | --- | --- |
| Pre-Primary Section | 09.00 a.m. | 01.30 p.m. |
| Primary And Secondary Section | 09.00 a.m. | 01.10 p.m. |
NOTE: 2nd Saturday is Holiday.
| Grade | Boys | Girls | Shoes/socks |
| --- | --- | --- | --- |
| Pre-Primary Section | Blue Galleys Bib half Pant with Red Collar T-Shirt with Belt | Blue Galley Bib Skirt with Red collar T-shirt with Belt and Red Hair Band | Navy Blue socks with Red strips with black shoes |
| Primary + Secondary Section | Blue full Pant with cream shirt and blue waist coat, Belt | Blue skirt with cream shirt and blue waist coat white hairs band/ribbon | Navy blue socks with Red strips with Black Shoes |
| Grade | Boys | Girls | Shoes/socks |
| --- | --- | --- | --- |
| Primary + Secondary School | House T-shirt + Blue Lower | House T-Shirt + Blue Lower | White Canvas Shoes with Navy Blue socks |
Parents are required to submit the prescribed documents at the time of admission.
1) Two passport size colour photographs.
2) Originals Birth Certificates.
3) Medical Fitness.
4) Transfer Certificate (TC).
5) Aadhar Card Copy (Xerox).
1) No Test will be conducted for children of Pre-Nursery till class II.
2) A Language comprehensive evaluation will be taken for the children of Class I & II.
3) Written test will be conducted from Class III Onwards.
As per the guidelines issued by Government.